I love a good excuse to shop–the changing of the seasons definitely tops that list of excuses. Plus, fall attire is my favorite seasonal attire to shop for. Read on to discover the top 5 pieces I'm coveting this year.
1. Black straight-leg jeans
Farewell, skinny jeans–I'm moving on. Gone (for now) are the days of wriggling into jeans so tight that I feel like I'm suffocating from the waist down. Ok, I'm being a bit dramatic, but seriously, straight jeans are in and my legs could not be happier. I like the edgy vibe of these Cheap Monday jeans I found on ASOS.
2. Check blazer
The check blazer has been blowing up all over my social media feed in the wake of fashion month. For a couple weeks now, I've been eyeing this particular piece by Anine Bing. The price is a bit beyond my budget but so far I haven't found a more affordable version that I love quite as much (if you have any suggestions, please share!).
3. Sock ankle booties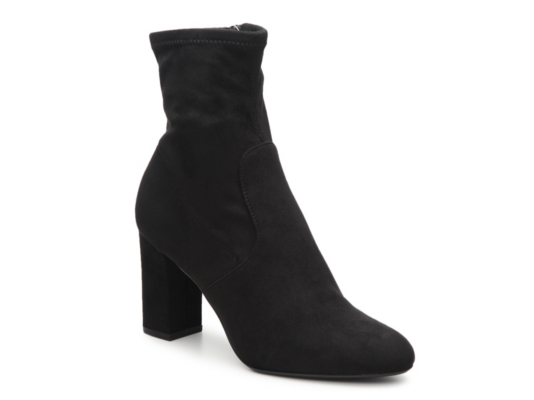 If you're on the hunt for a sleek shoe appropriate for fall that will slim and elongate your legs, these Steve Madden booties may be just what you're looking for!
4. Camel coat
The camel coat is a classic and timeless piece that can be worn year after year. I'm loving this simple yet elegant version by Topshop.
5. Satin slip dress
The satin slip is another trending style of late. This versatile piece can be easily dressed up and down and layered for cooler days. By the way, I discovered NA-KD fairly recently, and I'm in love. If you haven't heard of them, go check out their website!